Get your artist mode on and paint yourself a wound that looks just like a real one.

What's hemaphobia? Dermatophobia? Come and find out. We'll also talk about different types of wounds, explain which skin injuries are the most dangerous and what is the consequence of blood loss.

NB! This workshop is not for the faint-hearted.
Is not available for booking.
Booking information
In AHHAA
Group size: 10-25 people

Suitable for age

10+

Minimum time for preparation: 15 minutes




Minimum time for cleaning: 30 minutes

Possibility for 2 simultaneous workshops? No
Book for a
school or
other organization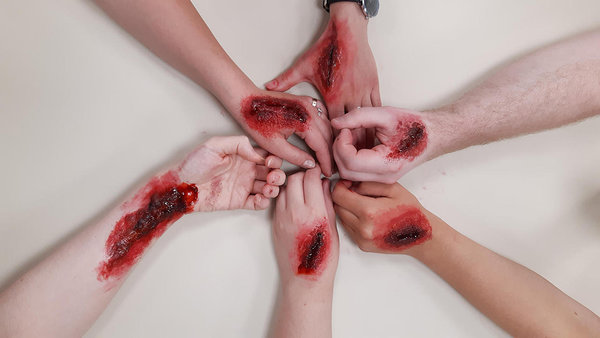 Back
Tickets
This event is not in the program on the selected date. Next events:
The program is available up to 7 days in advance.